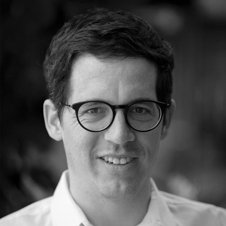 Michael Bergöö
Regional Director DACH – Growth
Originally from Switzerland, Michael joined ClimateView in November 2019 to help cities in Germany, Austria and Switzerland reach carbon net zero faster. He enjoys the can-do attitude at ClimateView, and strongly believes that we'll go far with this highly-skilled and kind team.
Sustainability runs like a red thread through Michael's career: He worked as an advisor on energy issues, helped delivering Switzerland's humanitarian aid program in Liberia, advocated for more sustainable food systems at the UN in New York, and set up the Swiss chapter of the UN Sustainable Development Solutions Network to mobilize universities for the SDGs.
Based in Stockholm, Michael enjoys spending time with his family out in the nature (although he does miss the Alps once in a while). He speaks English, German, French, Swedish, and a little bit of Spanish.