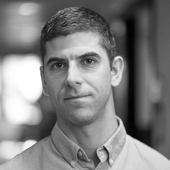 Oskar Fjellstrom
Software Developer – Engineering
Who are you? 
Oskar Fjellström, coder, father, runner
Why work at ClimateView?
Two main reasons:
The mission – To be able to contribute to a cause that goes beyond mere profit fills me with equal amounts of pride, awe and determination

The people – Having worked with many of the ClimateView people before, I knew that we would be able to concoct a special kind of energy amongst us to propel our work forward. Later additions to the team have brought even more energy to the cauldron.
What are some of the high/low -lights of the job so far?

Launching the Swedish national Panorama was a memorable occasion. As a developer, I see a constant stream of small victories.

A situation that I look back upon and ponder whether I could have acted differently in, is when we took on a former colleague of mine who felt it was hard to become part of the team and for that reason quit after only a few months. Being a tight-knit team is, most of the time, a good thing, but the weave must be able to unravel just enough to let newcomers in. 
Tell me about your role at ClimateView

My core role is as a frontend developer, adding features to, and fine-tuning the web application. Since the team is small, other, related tasks, such as system architecture, general modelling discussions and customer support are also frequent ingredients in my work day.
Whats good and bad about Start-up environment?
I enjoy the pace at which things happen, in all parts of the organization. 
Also, the company is (still) small enough that I get to communicate with, and get to know, everybody. On the downside, it is sometimes hard to keep up with all the new things happening, but usually things calm down in periods. 
What skills/passion do you have?

I am more of a generalist than a specialist, having written production code in a bunch of languages, so my skill is not tied to any specific area.


Something that I do have a special interest in is written text. When communicating with other people, whether it is in a support email or through UI widgets, it is important, for a multitude of reasons, to make sure that the message is formed in such a way that the content of the message is conveyed properly.